Feature of the Month: Deductions
August 06 2020
Step 7 of the Properlytics journey makes it nice and easy for you to enter your cash and non cash deductions.
Don't have Properlytics yet? Hundreds of property investors have signed up to the leading property calculations and projections tool in the market! Don't miss out!
While your cash deductions are auto calculated from the previous smart fields, this step also makes allowances to add in your 'non cash deductions' like depreciation.
You will be able to manually update your building costs, depreciation amount and loan costs while also diving deeper into the depreciation of fittings.
To calculate your depreciation of fittings, simply open out table and start entering all the details.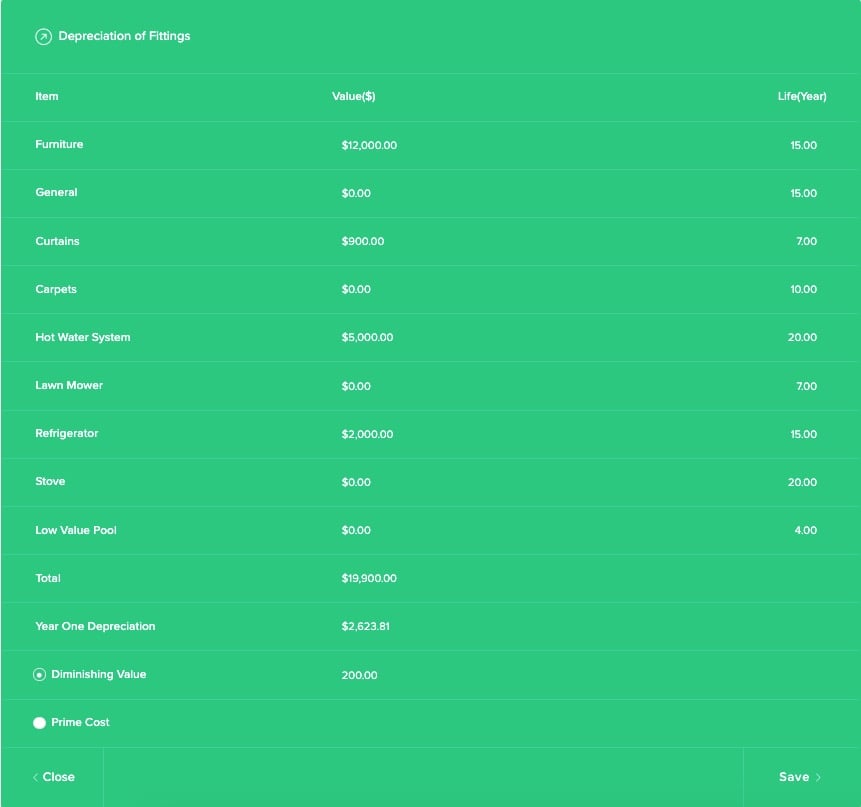 As you can see above, you are able to update the value of all the fittings and select either diminishing value or prime cost depending on how you are calculating your depreciation.
Once you have entered all the details into the table, click save and all the values will appear in your Properlytics report.
To find out more information about the 9-Step Properlytics journey, simply visit our Support page
Step 7 of Properlytics will simplify how you calculate your deductions for your property in an easy to understand format, making what can be an extremely difficult and confusing process much easier!